9:1 impedance transformer UNUN 1 Kw PEP
Brand: Wire Antennas UK
Product Code: 9:1 impedance transformer UNUN 1KW
Availability: 3
---
---
an impedance transformer (9:1) to feed a high impedance, end fed (unbalanced) random wire which is likely to be a few hundred ohms, and transform it into something closer to a 50Ω (unbalanced) coaxial input.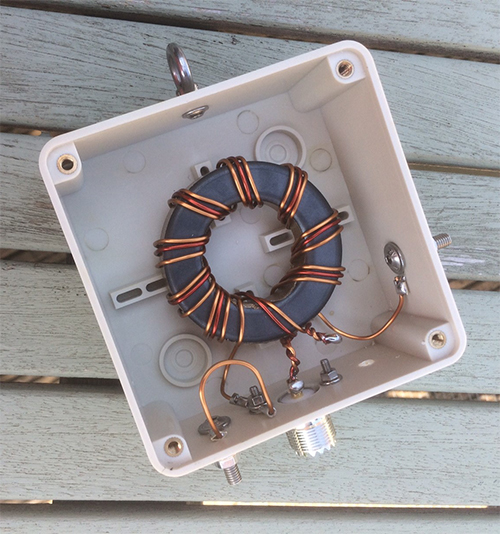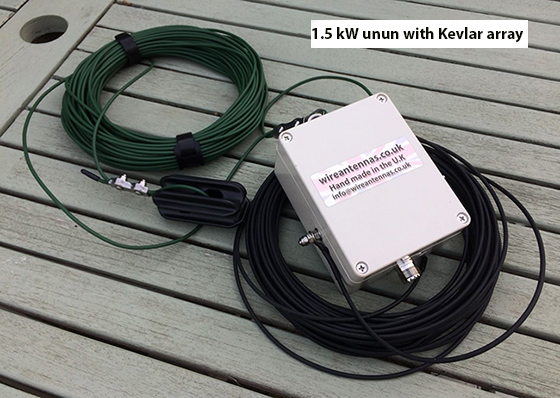 UNUN Balun 9:1 Type 43 core material giving extremely flat bandwidth.
Note these cores are expensive and beware cheap 9:1's will not perform as you expect.
Low Insertion Loss and exceptional match to 450 ohm right across all HF bands.
Stainless steel hardware.

Wire is Class H 212 Deg Celsius double coat enamel.

Sealed weatherproof box Usable Frequency Range 160m to 10m.
High Quality means paying for what you get Cheap = very inefficient = very hot.
Would you connect anything less to your expensive radio equipment.
Please note all boxes are now BLACK

We make 3 models : 300w, 600w ,1.0 kW, 2.0kW up to 5 kW all use similar material cores

We offer good product customer support.