49:1 UNUN Transformer 2 Kw 160 - 40 m
Brand: Wire Antennas UK
Product Code: 49:1 UNUN Transformer 2 Kw
Availability: 1
---
Short Description: 49:1 UNUN Transformer 2 Kw 2 x stacked torroids
---
49:1 IMPEDANCE TRANSFORMER 160 - 40 m

The End Fed antenna is very popular especially for field work. This transformer is designed to be used for half wave end feds covering 160 meters 40 meters.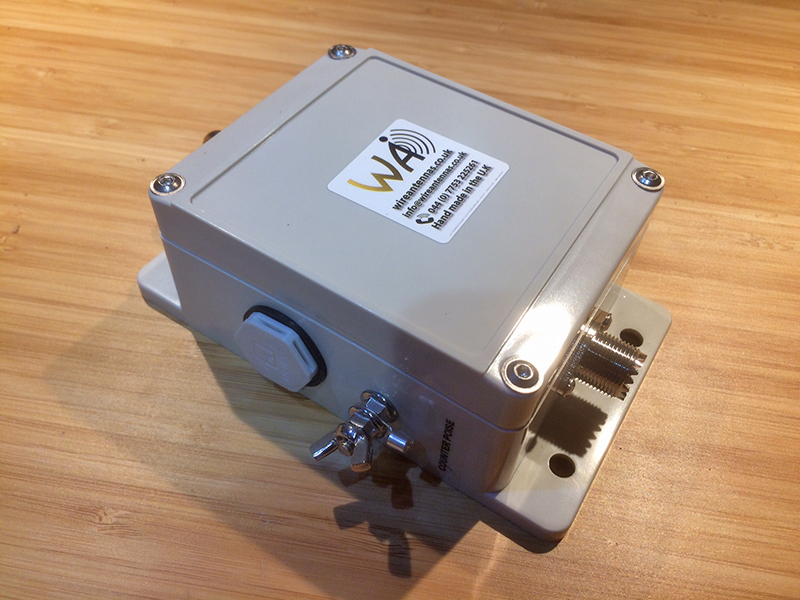 Technical specification :

Type : 49:1 Unun
Frequency : 1.8 MHz – 7.3 MHz

Turns ratio: 1:7

Impedance ratio: 1:49

Input Impedance: 50Ω

Output Impedance: 2450Ω

Power Handling(CW/SSB/ Digital Modes) : 2Kw of peak power / DM Modes 500 watts

Core Type : 3 x FT240-43 by Fair-rite® Co.
Wire type: Enamel copper wire 2.0 mm (AWG 12)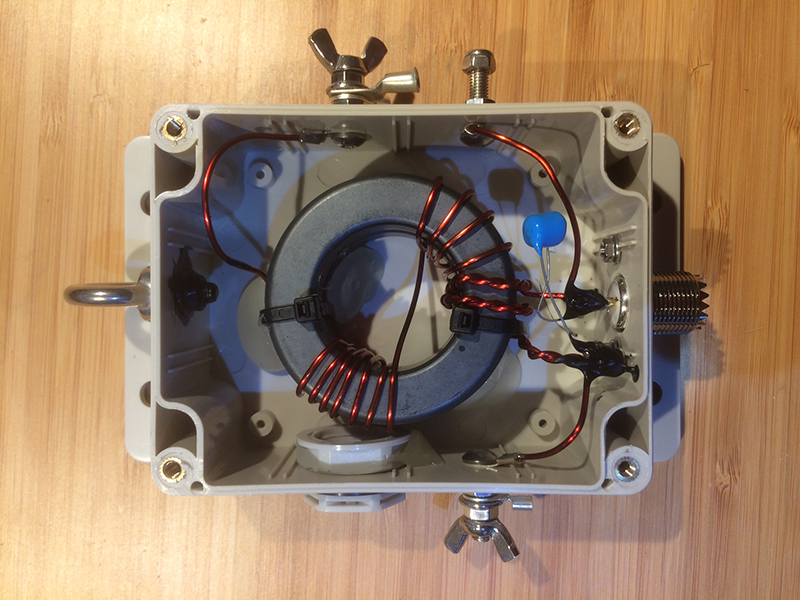 This transformer requires a feed line choke to isolate the coax feed line from the antenna.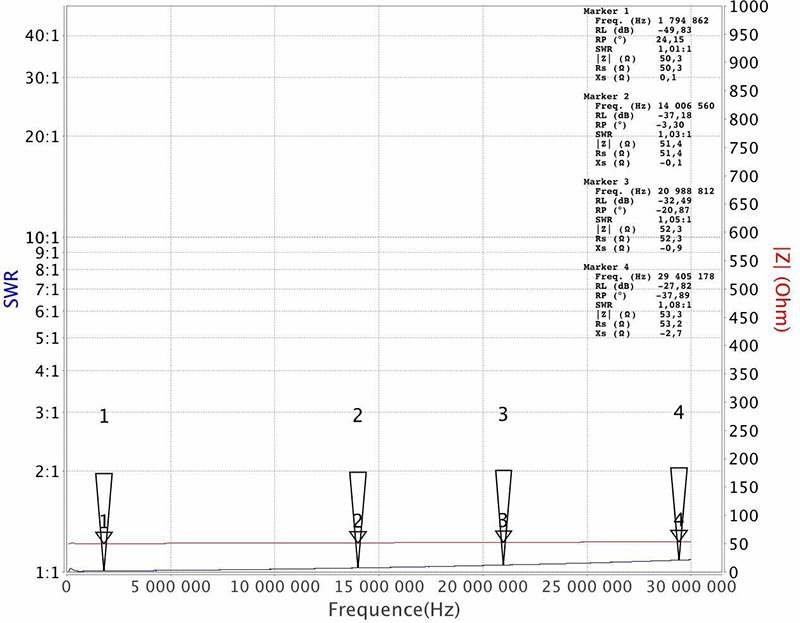 Assembly
Just add 1/2 half-wave wire to this transformer and tune the length to your preference. Note that the antenna will be working on multiple frequencies. Half-wave for 80m (~133 feet) will be two half-waves on 40m and four (4) half-wave on the 20m band etc. The wire length can be calculated by the following formulas:
Length (feet)= 468/Frequency (MHz) or

Length (meters)=142.5/Frequency (MHz)
Always cut a wire a bit longer to allow for tuning to your desired frequency. Tuning depends on height above ground and nearby objects. There are so many ways to install the wire and your imagination is the only limit. You can do it horizontal, vertical, sloping, an inverted "L" shape, Horizontal "L", in "inverted "V" shape, etc.
Such an antenna will not need radials and in most cases NO Tuner at all but we recommend fitting a counterpoise and earthing at QRO .
Grounding at the lug next to the SO239 connector is recommended! Long wires tend to collect electrostatic charges (usually when the weather is stormy) which can produce ESD (electrostatic discharge) at the end of your cable and damage your equipment.