Mono Band 17 meters HWEF 300 watts
Brand: Wire Antennas UK
Product Code: Mono Band 17 meters HWEF 300 watts
Availability: 2
---
---
Mono Band 17 meters Covers 18.068 Mhz to 18.168 Mhz Made 1.5 mm copper wire with black plastic jacket. 300 watts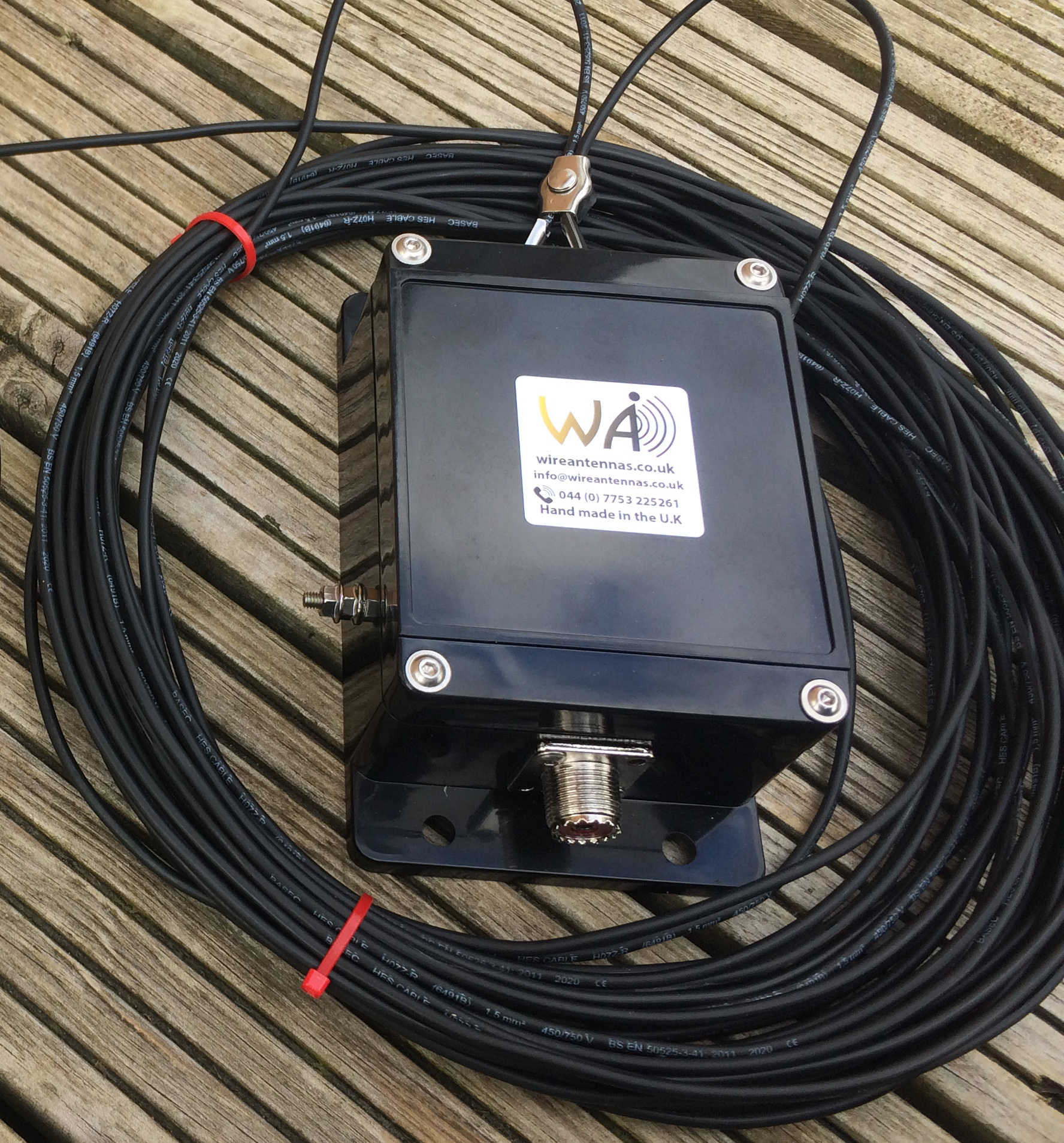 New style resonant end fed antenna requires no counterpoise.
Ideal for the portable or base station use.
Wire 8 meters long.
NO counterpoise needed
Frequency coverage: 18.068 Mhz to 18.168 Mhz
Resonant on 17 Meter Band
Wire length ~ 26.2 feet 8 meters
Power Handling: 300 watts SSB 200 watts CW

Stainless Steel hardware
Stealth 1.5 mm black wire
Connector: SO-239
Built to last

We also make other mono band antennas to order please e-mail your request.