SOTA HWEF KEVLAR ANTENNA QRP 49:1 10 WATTS
Brand: Wire Antennas UK
Product Code: SOTA HWEF KEVLAR ANTENNA QRP 49:1 10 WATTS
Availability: 9
---
---
QRP HWEF ANTENNA WITH KEVLAR WIRE
A 4 band antenna covering 40 / 20 / 15 and 10 meters.
The impedance transformer (49:1) feeds the end fed half wave wire close to a 50Ω (unbalanced) coaxial input. 10 watts pep
Kevlar wire is used on this antenna this makes the antenna light weight yet strong.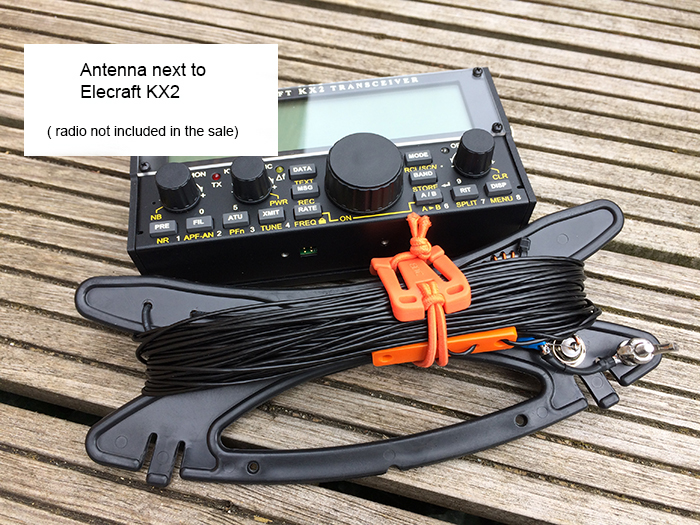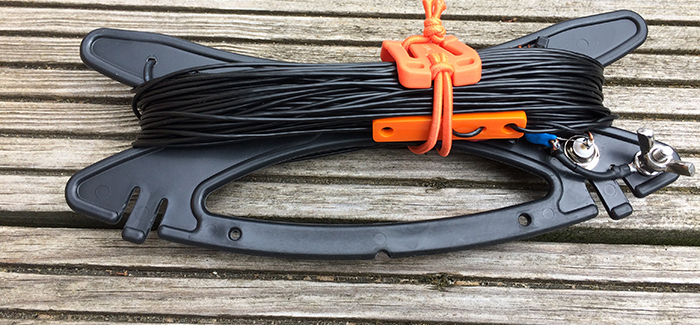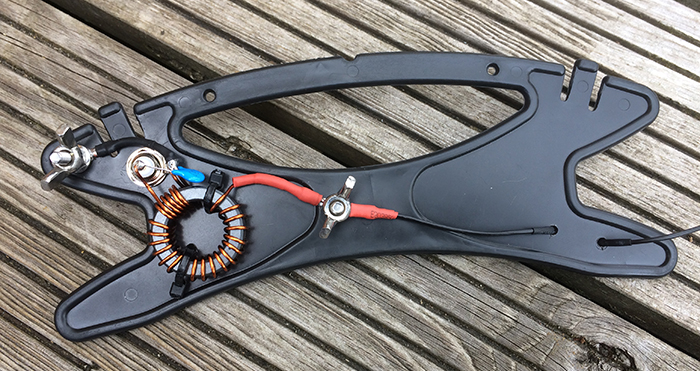 Technical specification :
Kevlar wire 20.20 Meters long
Type : 49:1 Unun
Frequency : 3.5 MHz – 30MHz (unun will cover 80 meters with a wire extension not supplied)
Impedance ratio: 49:1
Input Impedance: 50Ω
Output Impedance: 3200Ω
Power Handling(CW/SSB) : 5 / 10W
Core Type : FT110-43 by Fair-rite® Co.
Capacitor 100pF 3KV


Assembled and tested.
We offer good product customer support.