End Fed 80 - 10 meters HF Multi Band Antenna 600 watts 9:1 unun with Kevlar wires
Brand: Wire Antennas UK
Product Code: End Fed 80-10m 600 watts 9:1 unun with Kevlar wires
Availability: 6
---
---
This is an End Fed Long Wire wire antenna that will cover all bands from 80 to 10 meters, including the WARC Bands, as well as 60 meters and MARS frequencies. (unun covers 80 to 10 meter)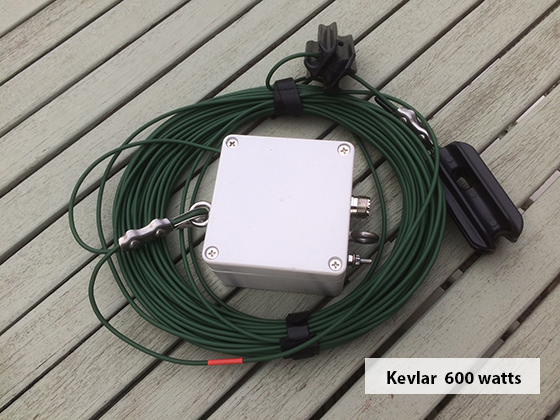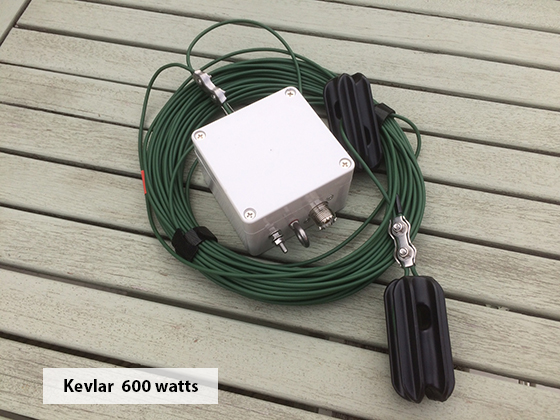 This is an End Fed Long Wire wire antenna that will cover all bands from 160 to 6 meters, including the WARC Bands, as well as 60 meters and MARS frequencies. It utilizes a 9:1 UNUN transformer in order to bring the impedance of the antenna to more manageable values for your antenna tuner. For some frequencies, a wide range antenna tuner might be needed.
For full kevlar wire spec please click here
It is a great antenna for HAM radio operators living in HOA controlled housing, hams desiring a very stealthy RV antenna, Field Day operations, sailboats, portable operating, attic and backyard installations, ARES and RACES, etc.
Including:
1 X 9:1 600 watts unun Type 61 core giving extremely flat bandwidth. covers 160 - 6 meters
All stainless steel fittings
2 x heavy duty insulator
84 feet / 25.6 meters Kevlar radial
17 feet 5.18 meters Kevlar counter poise 5.15 meters