64:1 impedance transformer 1 Kw PEP with by pass
Brand: Wire Antennas UK
Product Code:64:1 impedance transformer 1 Kw PEP with by pass
Availability:7
---
Short Description:160 meters to 20 meters LOW BANDS UNUN Transformer with 160m by pass to use 40 meters of wire as a 1/4 wave on 160m
---
An impedance transformer (64:1) to feed a high impedance, end fed (unbalanced) random wire which is likely to be a few hundred ohms, and transform it into something closer to a 50Ω (unbalanced) coaxial input. 1 kW PEP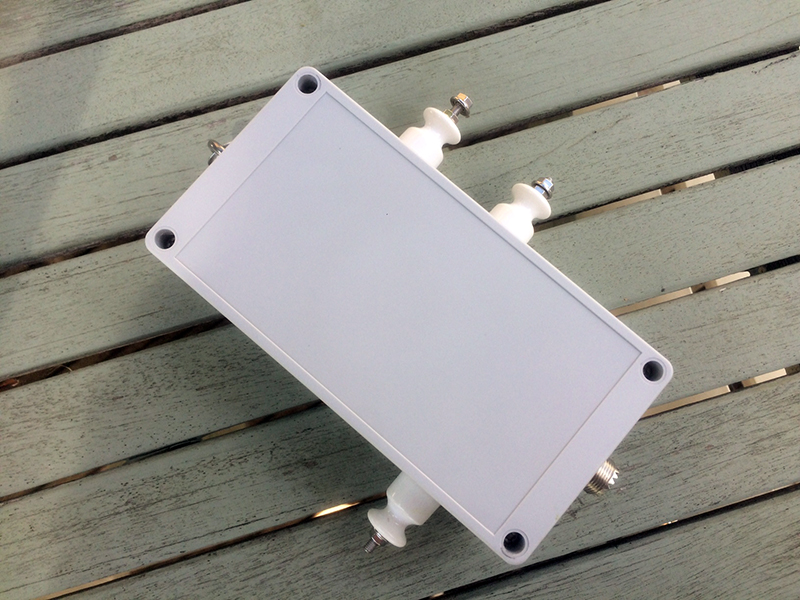 Transformer 64:1 Type 43 core material giving extremely flat bandwidth.
160 meters to 20 meters coverage
Jumper loop to use your 80 meter band Half Wave wire as a 1/4 wave on 160 meters ( a counterpoise will be required for this band only )
Ideal for the small garden plot with wire used in inverted V or zigzag configuration.
Stainless steel hardware.

Wire is Class H 212 Deg Celsius double coat enamel.

Sealed weatherproof box Usable Frequency Range 160 m to 20 meters bands
High Quality means paying for what you get Cheap = very inefficient = very hot.
Would you connect anything less to your expensive radio equipment.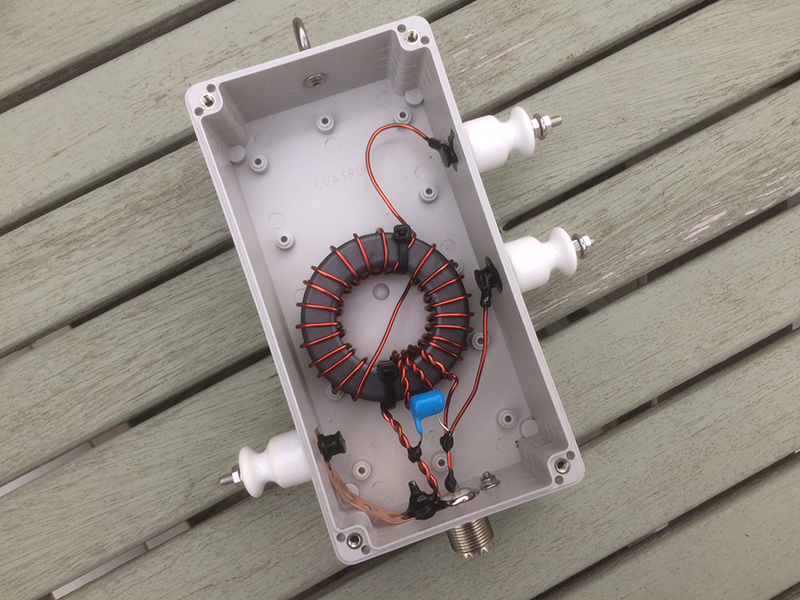 We offer good product customer support if you are require a schematic for your wire layout.